Game of Thrones
The most popular show on television is coming to an end. Find out everything you need to know about Game of Thrones, from the cast and crew, to where and when you can watch it.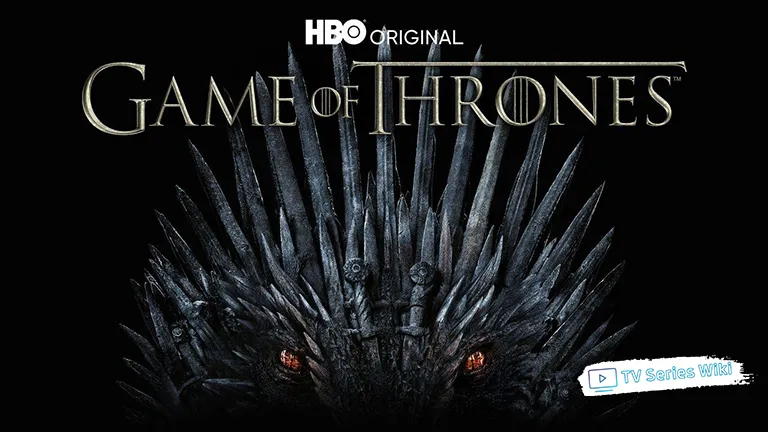 Game of Thrones is an epic fantasy drama series that follows the battle for control of Westeros, a mythical land of warriors and kings. The show premiered on HBO in 2011 and ran until 2019. It was an international phenomenon and quickly became one of the most watched television shows in history.
The show stars Emilia Clarke, Peter Dinklage, Kit Harington, Lena Headey, Sophie Turner, Maisie Williams and many more. It was created by David Benioff and D. B. Weiss who also served as executive producers alongside Guymon Casady and Frank Doelger for the series. A variety of directors helmed episodes including David Nutter, Alan Taylor, Miguel Sapochnik and Mark Mylod.
The story of Game of Thrones spans eight seasons, following various characters as they battle for control of Westeros through warfare, politics and deception. It is a tale of love, power and ambition that has captivated audiences around the world with its complex storyline and strong characters. The show has won numerous awards including 38 Emmy Awards, seven Screen Actors Guild Awards and a Peabody Award.
Game of Thrones is much more than just a TV series; it's an experience that will never be forgotten. It's a show that breaks barriers and brings fantasy to life in a way that will stay with audiences for years to come. From the battle of Winterfell to the death of Daenerys Targaryen, Game of Thrones has entertained and thrilled viewers across the globe.
Whether you're a fan of fantasy or not, there is something for everyone in this epic series. With its complex characters and unpredictable plotlines, Game of Thrones will keep you enthralled from start to finish. Its themes of war, love and betrayal make it a classic that can be enjoyed by generations to come. So if you've never seen the show before now is the perfect time to get in on the action – winter is coming!
The show has been praised for its stunning visuals, innovative writing and unforgettable performances. It is a must-see for anyone looking to be captivated by the world of Westeros. The show also features a talented cast of directors including Alan Taylor, David Nutter, Alex Graves, Neil Marshall and Matt Shakman. All of these directors have gone on to direct feature films and produce other successful television shows.
The series has also been lauded for its use of music, with composer Ramin Djawadi creating the iconic theme tune that plays at the beginning of each episode. Music from other genres is used throughout the show, making it even more evocative and powerful.
Premiere Date: April 17, 2011 – May 19, 2019. 8 seasons, 73 episodes
Produced: Home Box Office (HBO), Grok! Studio
Cast: Emilia Clarke, Sophie Turner, Peter Dinklage, Kit Harington, Lena Headey, Maisie Williams, Nathalie Emmanuel
Directors: David Nutter, Matt Shakman, Daniel Sackheim
Writers: George R.R. Martin, David Benioff, D.B. Weiss
Executive producers: Guymon Casady, David Benioff, Apriel Starkweather