The Rig
A thriller series set in the harsh and unpredictable Alaskan wilderness, The Rig tells the story of a Rig that is tested to the extreme when they are cut off from the outside world.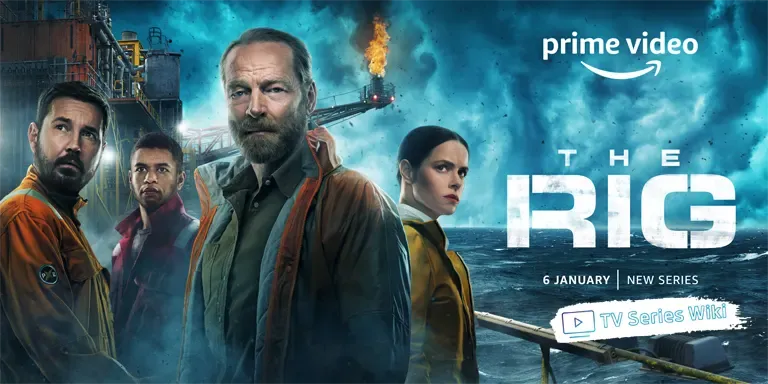 The Rig will take viewers on an intense journey of suspense and discovery as it explores how seemingly ordinary people respond when faced with extraordinary circumstances, and the many ways in which our lives can become inexorably bound by necessity. The series will explore themes of resilience, courage, loyalty, trust, and the power of human connection.
The Rig stars Iain Glen (Game of Thrones) as Magnus, Martin Compston (Line of Duty) as Diver Dan, Emily Hampshire (Schitt's Creek) as Radio Operator Rebecca, Mark Bonnar (CATASTROPHE) as Engineer Bill, Calvin Demba (Unforgotten) as Driller Jack, Owen Teale (Game of Thrones) as Bosun Ian, and Richard Pepple (The Hatton Garden Job) as Deck Hand Pete.
John Strickland (Bodyguard, Killing Eve) and Alex Holmes (Mare Of Easttown) direct the series which is written by David Macpherson (Hinterland) and executive produced by John Strickland, Derek Wax (Fortitude) and Wild Mercury Productions.
If you're looking for a gripping, heart-stopping mystery thriller set against one of the most extreme working environments on the planet, then look no further than The Rig. This series promises to take viewers on an intense journey of suspense and discovery, as it explores how ordinary people respond to extraordinary circumstances. Don't miss the premiere of The Rig on January 6th, 2023.
Premiere date: January 6, 2023
Cast: Iain Glen, Martin Compston, Emily Hampshire, Mark Bonnar, Calvin Demba, Owen Teale, Richard Pepple
Directed: John Strickland, Alex Holmes
Produced: Wild Mercury Productions
Executive Produced: John Strickland, Derek Wax
Created: David Macpherson