Westworld
Delve into the dark and violent world of Westworld, where fantasies become reality and there are no boundaries to what humans will do to satisfy their desires.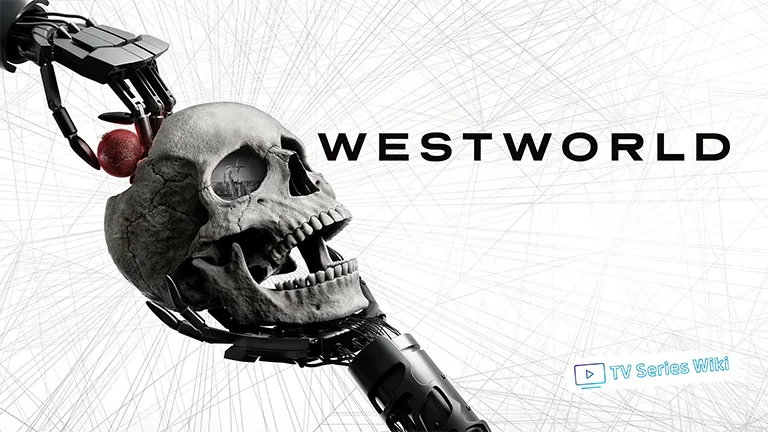 As the park's human guests — who pay top dollar for an immersive experience of wild, Wild West adventure — interact with these hosts, a powerful and violent new story emerges.
Westworld was created for HBO by Jonathan Nolan (Memento) and Lisa Joy (Burn Notice), based on the film written and directed by Michael Crichton, and executive produced by J.J. Abrams (Lost, Fringe). The series features an all-star cast that includes Evan Rachel Wood (Thirteen), Jeffrey Wright (Boardwalk Empire), Ed Harris (Snowpiercer), Thandiwe Newton (Luther), Tessa Thompson (Creed II), James Marsden (X-Men), Luke Hemsworth (Thor: Ragnarok), Angela Sarafyan (The Twilight Saga: Breaking Dawn – Part 2), Anthony Hopkins (Silence of the Lambs), Aaron Paul (Breaking Bad) and Simon Quarterman (The 7.39).
Compelling, thought-provoking and visually stunning, Westworld is a vision of the future that is anything but a typical amusement park. With its compelling storylines and captivating performances, Westworld promises to transport viewers into a new world of mystery, adventure and intrigue.
So if you're looking for an unforgettable experience where danger can lurk around every corner, then don't miss out on one of the best television series ever, Westworld. Get ready to be taken on a thrilling journey of epic proportions. TV fans and newcomers alike won't want to miss out on this incredible show!
Westworld is available for streaming on HBO Max now!  So don't wait any longer, check it out for an experience like no other.  And explore the dark and mysterious world of Westworld!  You won't regret it.  Enjoy the ride!
Premiere Date: October 2, 2016 – August 14, 2022. 4 seasons, 36 episodes
Produced: Bad Robot, Jerry Weintraub Productions, Kilter Films
Cast: Jeffrey Wright, Evan Rachel Wood, James Marsden, Ed Harris, Thandiwe Newton, Tessa Thompson
Creators: Jonathan Nolan, Lisa Joy
Directors: Richard J. Lewis, Frederick E.O. Toye, Jonathan Nolan, Stephen Williams, Vincenzo Natali
Writers:  Michael Crichton, Jonathan Nolan, Lisa Joy, Suzanne Wrubel, Gina Atwater, Karrie Crouse, Charles Yu, Halley Wegryn Gross, Alli Rock
Executive producers: J.J. Abrams, Jonathan Nolan, Lisa Joy, Athena Wickham, Richard J. Lewis, Noreen O'Toole, Susan Ekins