Shape Island
A trio of friends seek adventure and connection while learning how to navigate each other's differences.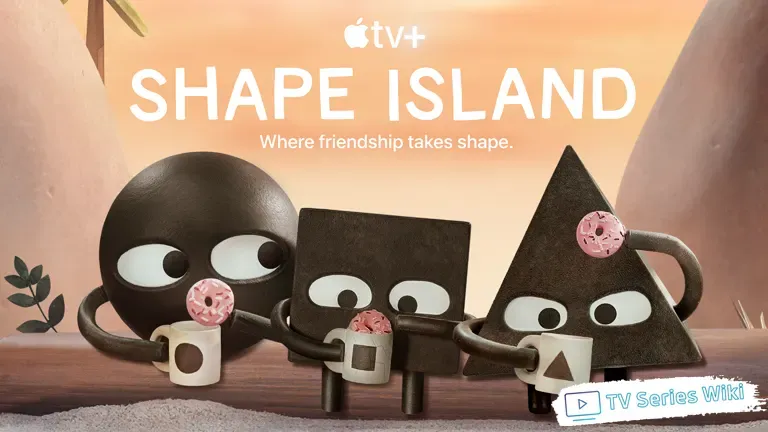 Shape Island is an upcoming Apple TV+ original series premiering on January 20th, 2023. Written by Ryan Pequin and executive produced by Mac Barnett, Jon Klassen, Kelli Bixler, and Drew Hodges, the show is based on two popular children's books written by Emmy Award-winning cartoonists and authors Mac Barnett and Jon Klassen.
The show follows three best friends—Yvette Nicole Brown, Harvey Guillen, and Scott Adsit—who embark on an epic journey to Shape Island, a mysterious island where shapes come alive and teach the trio about friendship, resilience, and self-discovery. Along the way, they must learn to navigate each other's differences and the challenges of their ever-changing surroundings.
Shape Island offers a unique blend of adventure and humor, with plenty of heart-warming moments that will appeal to kids and adults alike. With an impressive cast and crew behind it, this show is sure to be a hit when it premieres on Apple TV+ this January. The first season of Shape Island promises to be full of colorful characters and exciting journeys, so make sure you don't miss it!
If you're looking for an exciting new show that will both entertain and inspire, look no further than Shape Island. Don't forget to tune into Apple TV+ on January 20th, 2023 to catch the premiere of this highly anticipated show. You won't regret it!
Premiere date: January 20, 2023
Studio: Apple Studios
Cast: Yvette Nicole Brown, Harvey Guillen, Scott Adsit, Gideon Adlon
Director: Drew Hodges
Writers: Ryan Pequin
Executive Producers: Mac Barnett, Jon Klassen, Kelli Bixler, Drew Hodges
Episodes