Harlem – Season 2
Get ready for another season of laughter and love in one of the funniest comedy series. Catch up with your favorite characters from Harlem, NYC.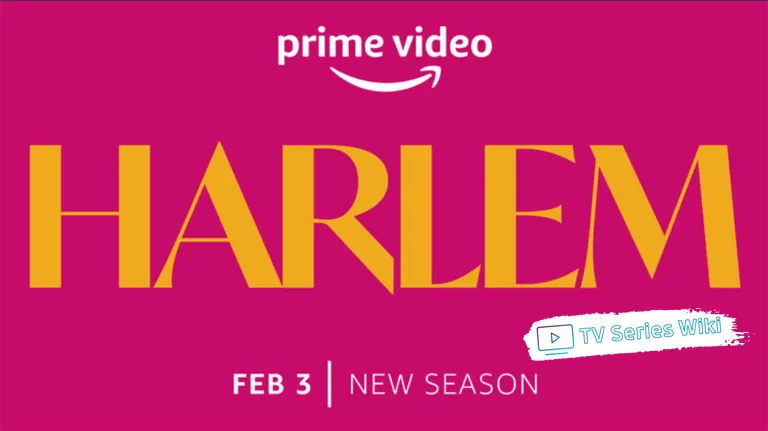 Harlem – Season 2 is the follow-up to Amazon Studios and Universal Television's award-winning show that follows four stylish and ambitious best girlfriends in Harlem, New York - The Mecca of Black Culture in America. In season 2 we pick right up where we left off with our leading ladies Camille, Tye, Quinn, and Angie.
In this season Camille has to figure out how to pick up the pieces of her career and love life after blowing it all up. While Tye questions her future, Quinn embarks on a journey of self-discovery, and Angie's career takes a good turn. As the ladies continue to level up in their careers, relationships, and big-city dreams, they face even more challenges that require resilience, creativity, and grit.
Harlem – Season 2 brings together an all-star cast of Black excellence including Yvette Nicole Brown, Harvey Guillen, Scott Adsit, and Gideon Adlon. The show is executive produced by Tracy Oliver, Amy Poehler, Kim Lessing, Dave Becky, Britt Matt, Linda Mendoza, and Pharrell Williams.
Harlem – Season 2 premieres on February 03, 2023, and will be available to stream exclusively on Amazon Prime Video. Be sure to tune in for this highly anticipated season from the award-winning show! Don't miss out on the hijinks, hilarity, and heartwarming moments that await our beloved foursome.
Premiere date: February 03, 2023
Studio: Amazon Studios, Universal Television
Executive Producers: Tracy Oliver, Amy Poehler, Kim Lessing, Dave Becky, Britt Matt, Linda Mendoza, Pharrell Williams, Mimi Valdés, Melissa Armstrong
Created: Tracy Oliver
Cast: Grace Byers, Girls Trip, Meagan Good, Jerrie Johnson, Shoniqua Shandai