Glitter
A six-part romantic drama set in communist Poland, following the lives of four female friends.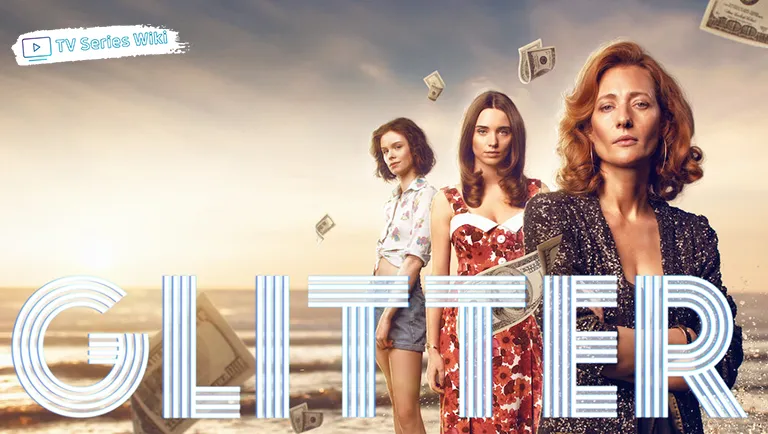 Glitter is a six-part romantic drama set in the Poland of 1975, when the country was still under communist rule. It follows four female friends who work and love in the colorful city of Poznań — Magdalena (Magdalena Poplawska), Wiktoria (Wiktoria Filus), Matylda (Matylda Giegzno) and Karolina (Karolina Piechota).
The plot of Glitter revolves around the four friends, who all have different dreams and aspirations. Magdalena is determined to get out of Poland, no matter what it takes. Wiktoria is an aspiring actress with her sights on Hollywood. Matylda is a photographer and Karolina dreams of becoming an architect. All four live by their own rules, in defiance of societal conventions that forbid women to desire independence and success.
The story also shows the hardships of living under communist rule as well as the struggles and joys experienced by Polish citizens at the time. With its vibrant cinematography and talented cast, Glitter is sure to capture the attention of viewers.
Glitter is created by Aleksandra Chmielewska and Maciej Kubicki and directed by Claudia Zie, Anna Kazejak, Marek Lechki, Julia Kolberger and Rafal Skalski. The series is produced by Aleksandra Chmielewska, Robert Feluch and Maciej Kubicki, while the writers include Alicja Arominska-Woyde, Aleksandra Chmielewska, Maciej Kubicki, Slawomir Lonisk, Marek Baranowski and Ewa Stec.
Glitter is set to premiere on December 14, 2022 on Telemark, and will provide viewers with a unique insight into the culture and history of Poland during communism. With its captivating story and talented cast, it's sure to be an engaging watch for those who are interested in exploring this fascinating period of time. So don't miss out on Glitter, premiering December 14th 2022!
Premiere date: December 14, 2022
Studio: Telemark
Cast: Magdalena Poplawska, Lukasz Simlat, Folco Marchi, Wiktoria Filus, Matylda Giegzno, Bartlomiej Kotschedoff, Marcin Sitek, Stanislaw Linowski, Dorota Landowska, Oskar Grzegorzewski, Slawomir Maciejewski, Szymon Piotr, Warszawski, Jedrzej Hycnar, Katarzyna Warnke, Cezary Kosinski, Ignacy Panfil, Karolina Piechota, Zbigniew Suszynski
Creators: Aleksandra Chmielewska, Maciej Kubicki
Directors: Claudia Zie, Anna Kazejak, Marek Lechki, Julia Kolberger, Rafal Skalski
Writers: Alicja Arominska-Woyde, Aleksandra Chmielewska, Maciej Kubicki, Slawomir Lonisk, Marek Baranowski, Ewa Stec
Producers: Aleksandra Chmielewska, Robert Feluch, Maciej Kubicki