The Great Escapists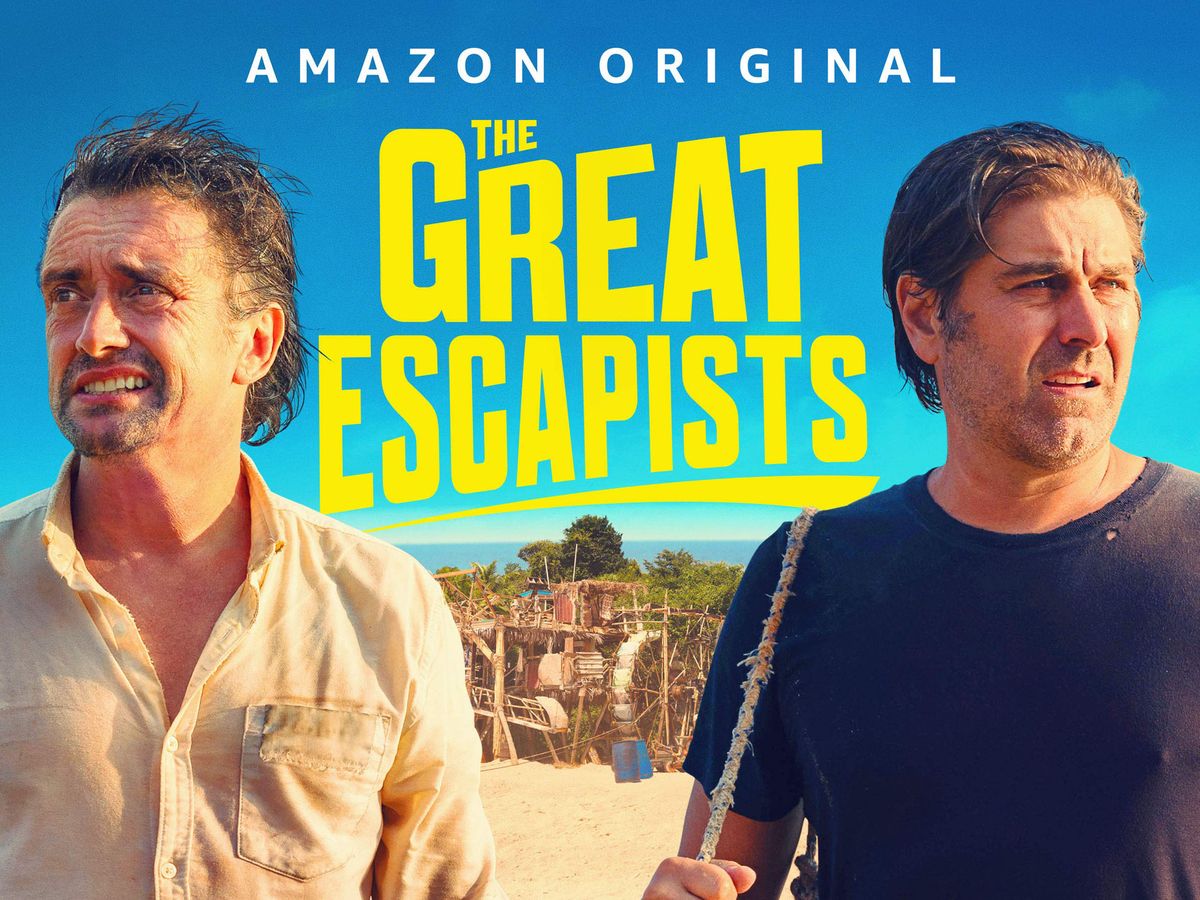 In this season Richard Hammond and Tory Belleci use what's left of their shipwreck to survive and thrive. Using their engineering know how, the boys try to escape the island and even make their island life better. From a fully working tank to a three-story treehouse on the seafront, life is pretty sweet. But will their inventions help them escape, or keep them stuck forever in paradise?
Release date
January 28, 2021
Production Companies
Chimp Productions
Cast
Richard Hammond, Tory Belleci, Joseph Balderrama
Directors
Josh Jacobs
Executive Producers
Chimp Productions
Watch with Prime
Start 30-day Free Trial. Watch Thousands of Movies & TV Shows Anytime
Start Free Trial
EPISODE 6
Lift Off
Our battle-scarred duo decides to bury their differences, down weapons and pick up their tools, in a last-ditch attempt to escape the island. In this nail-biting final episode, it's all or nothing, as the boys decide flight is their only option. But will our magnificent men take to the skies or will any hopes of finally reaching civilisation crash and burn.
Premiere Date: January 28, 2021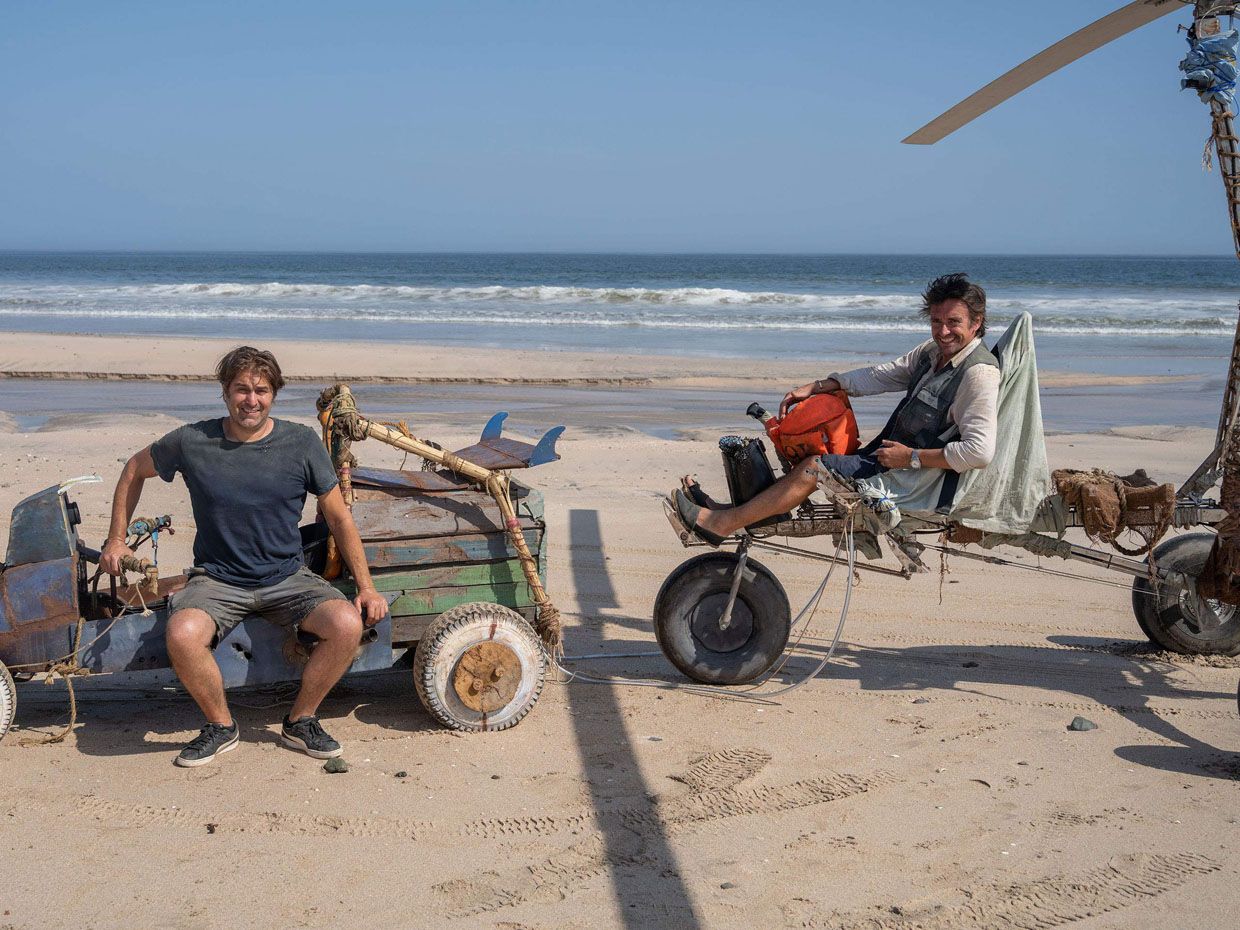 EPISODE 5
War games
With Tory and Richard unable to stand the sight of each other, and with battle lines drawn, blissful island life descends rapidly into all-out war. Even Clarkson gets involved, as the boys build war machines to do battle. But will they destroy more than their friendship?
Premiere Date: January 28, 2021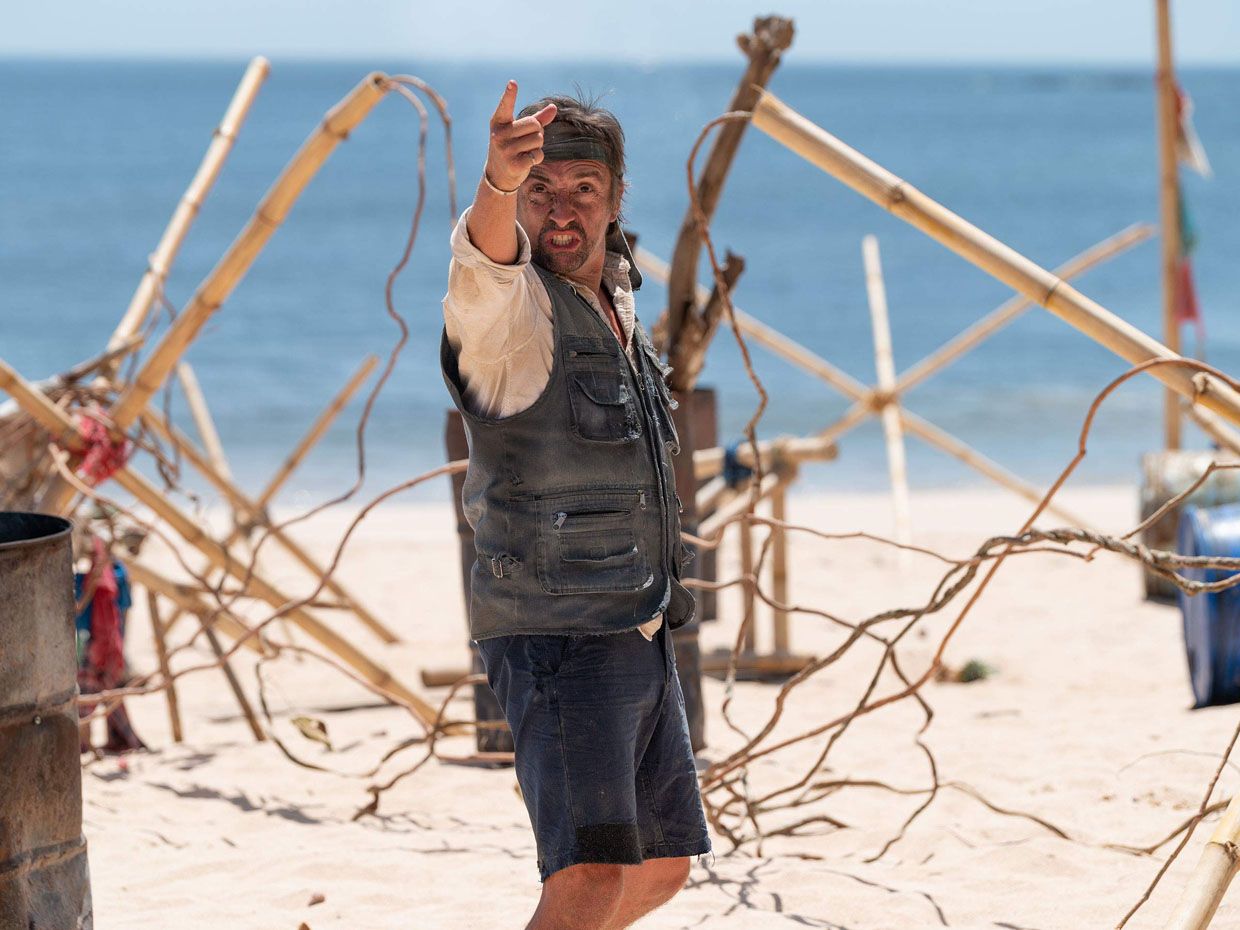 EPISODE 4
Fireworks
As Tory channels his despair into making distress signals, Richard does his best to cheer him up by designing an automatic fish-catching device and a range of '4th of July' inspired inventions. But will they see all their hard work go up in smoke?
Premiere Date: January 28, 2021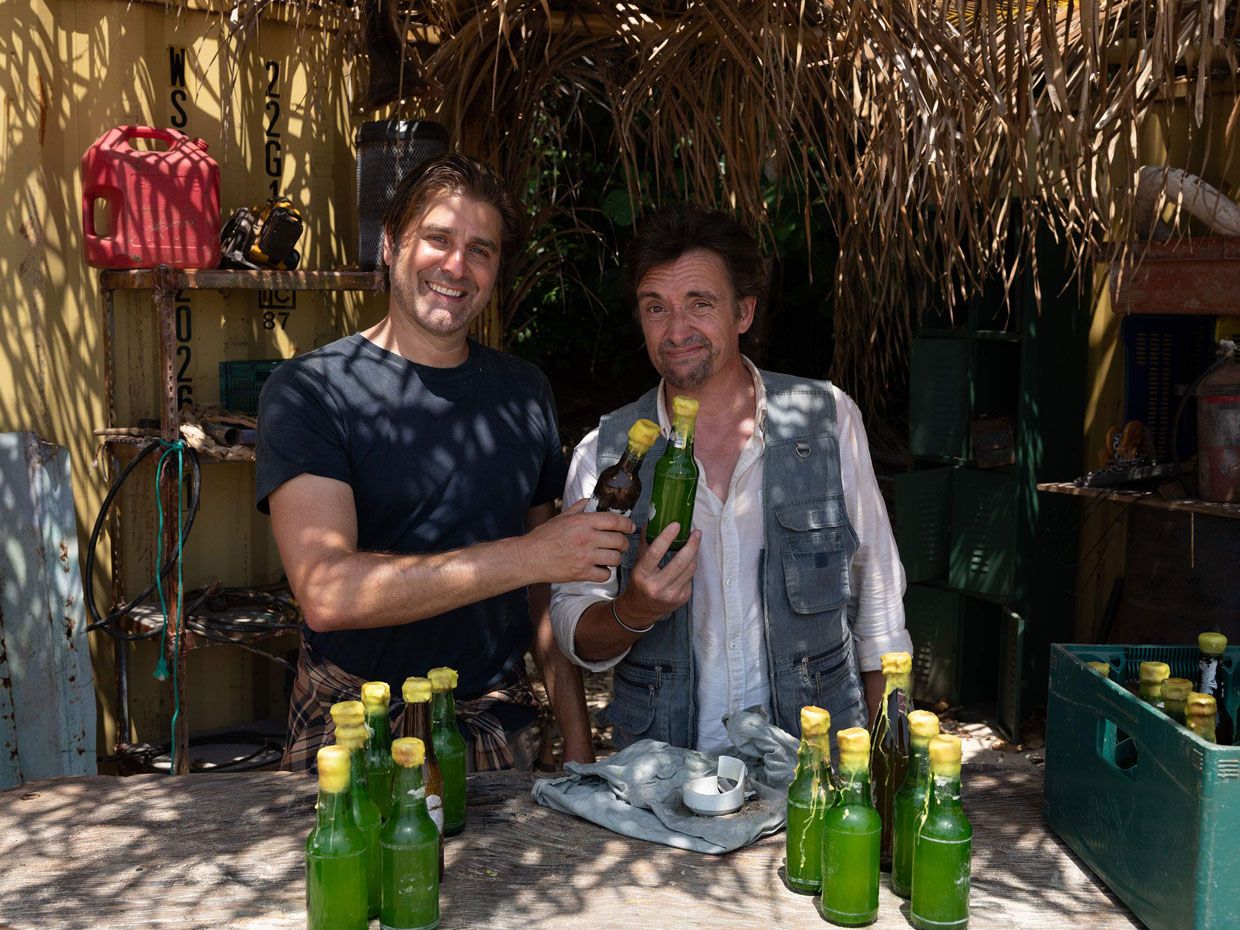 EPISODE 3
Ahoy There
Even though Richard is more than content in his castaway paradise, Tory remains resolute in his desire to escape the island. Together they launch a daring aquatic bid for freedom, but will their dreams of salvation sink without a trace?
Premiere Date: January 28, 2021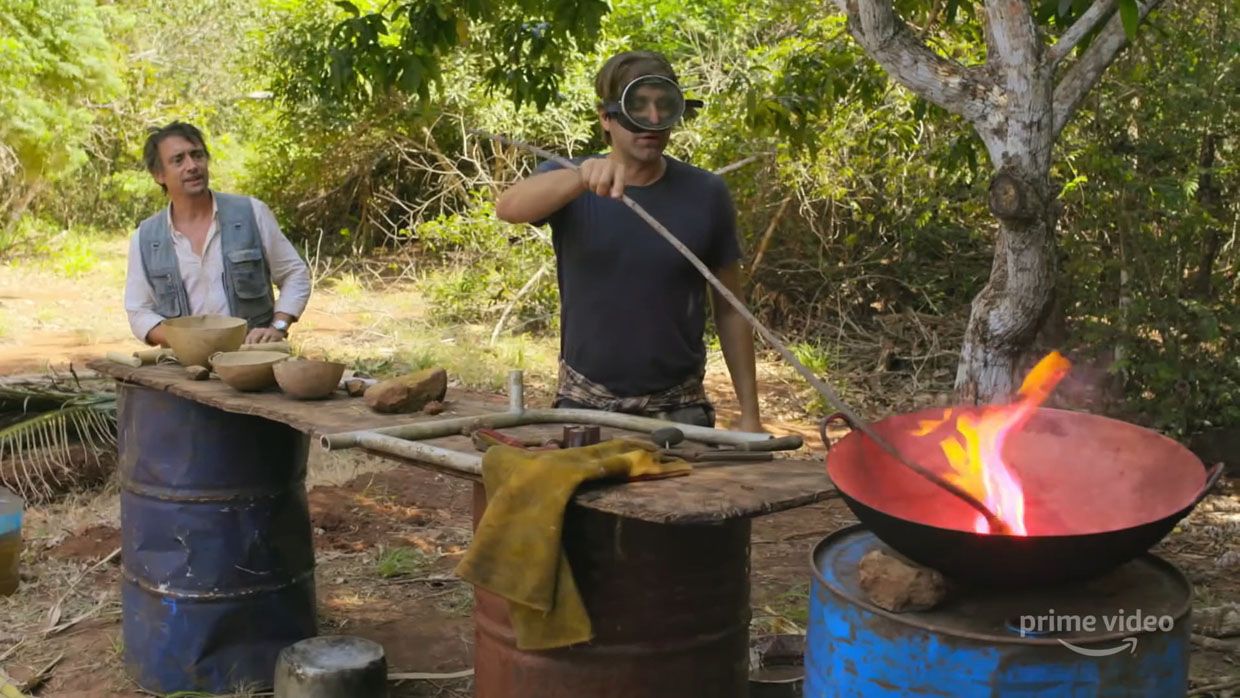 EPISODE 2
Power Up
With the intruder captured and having realised rescue is no longer a certainty, the boys decide to pimp their island paradise even further, by adding hydroelectric power to their beachfront treehouse. Tory wants the electricity to signal passing ships but Richard has home comforts on his agenda
Premiere Date: January 28, 2021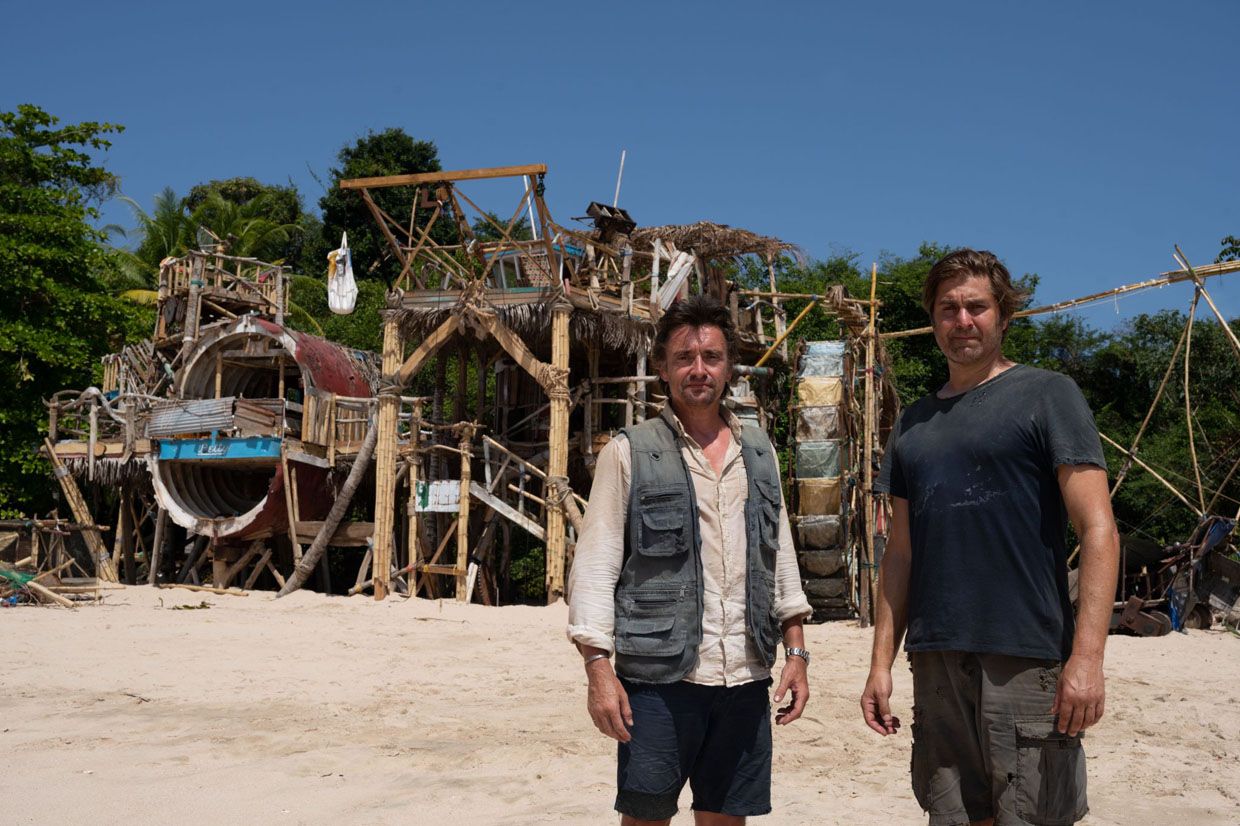 EPISODE 1
Ship Wrecked
Richard and Tory are shipwrecked somewhere in the Pacific and must use all their smarts to survive, with nothing but the wreckage of their boat and their bare hands. But before constructing the mother of all shelters, of course the first challenge they decide to tackle, is to build a car out of wood!
Premiere Date: January 28, 2021