Netflix Empowers Underrepresented Filmmakers Across Asia Pacific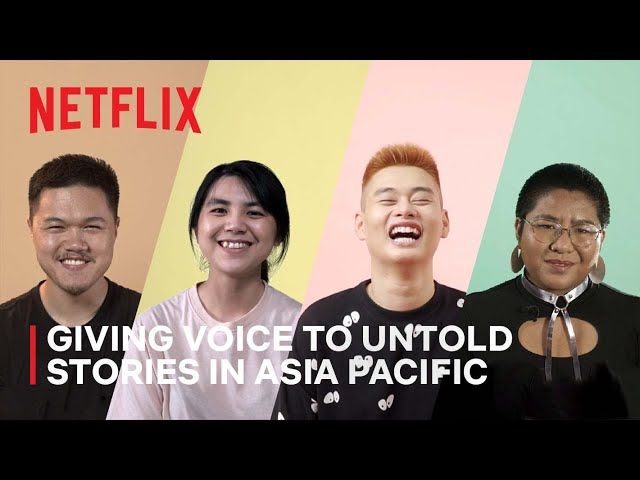 For one girl, "independence" was a word seen in graffiti on the walls of her hometown in  Southern Thailand, but she got into trouble in school for writing it in her notebook. For another filmmaker in Vietnam, funeral rites become complicated for a family when the only son is transitioning to a woman.
These stories would have remained untold if left to the usual model of filmmaking where funding tends to be monopolized by bigger players.
"Because these good stories don't have the benefit of financial support, industry support and resources, they don't get the chance to become great stories," says Sydney-based queer writer Miranda Aguilar.
To support more inclusive and diverse storytelling, we created the Netflix Fund for Creative Equity last year. In the first 12 months, we worked with 25 organizations globally.
The programs in Asia Pacific helped to create new opportunities for underrepresented filmmakers who might not normally get the chance to take part in short film camps, scriptwriting workshops or film competitions. They include:
"The way that you make a difference is to have different perspectives and different ways of presenting, and the only way you do that is when you have a diversity of filmmakers and creatives behind the scenes," adds Aguilar, who is participating in the Co-Curious program.
While building up diversity both in front of and behind the camera takes time and sustained effort, it can sometimes start by gathering a group of young people across socio-economic status to learn together. When Purin Pictures organized the short film camp in Thailand, it aimed to level the playing field by selecting filmmakers from outside Bangkok.
"You don't build a filmmaker in 10 days, but you can inspire a filmmaker in 10 days," said Aditya Assarat, co-director, Purin Pictures. "What we really saw (at the camp) was the spark in people's eyes. Everybody really felt empowered, and everybody felt equal to each other."