Mythic Quest – Season 2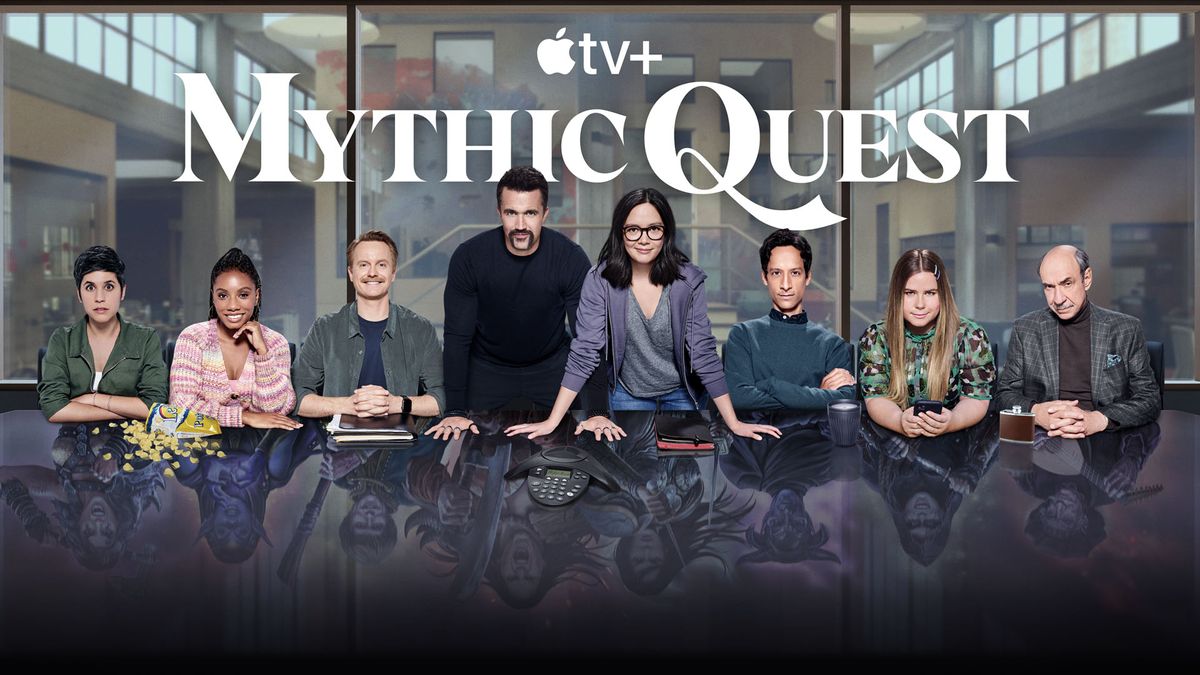 With the quarantine finally over, the new season of "Mythic Quest" finds everyone back in the office (well, almost everyone), attempting to build upon the success of Raven's Banquet by launching an epic new expansion, but Ian (Rob McElhenney) and the newly promoted co-creative director, Poppy (Charlotte Nicdao), struggle with the game's direction. Meanwhile, C.W. (F. Murray Abraham) reconciles some unresolved issues from his past, the testers (Ashly Burch and Imani Hakim) test the bounds of an office romance, and David (David Hornsby) loses yet another woman in his life as Jo (Jessie Ennis) leaves him to assist Brad (Danny Pudi).
Release date
May 7, 2021
Production Companies
Lionsgate, 3 Arts Entertainment, Ubisoft
Cast
Rob McElhenney ( as Ian Grimm ), Charlotte Nicdao ( as Poppy Li ), David Hornsby ( as David Brittlesbee ), Danny Pudi ( as Brad Bakshi ), F. Murray Abraham ( as C.W. Longbottom ), Imani Hakim ( as Dana ), Jessie Ennis ( as Jo ), Ashly Burch ( as Rachel )
Creators
Rob McElhenney, Charlie Day, Megan Ganz
Writers
Megan Ganz, David Hornsby, Rob McElhenney, Ashly Burch, John Howell Harris, Keyonna Taylor, Craig Mazin, Katie McElhenney, Humphrey Ker, Randall S. Castillo
Executive Producers
Rob McElhenney, Charlie Day, Megan Ganz, David Hornsby, David Gordon Green, Nicholas Frenkel, Michael Rotenberg, Jason Altman, Danielle Kreinik, Gérard Guillemot
Directors
Rob McElhenney, Pete Chatmon, Angela Barnes, Megan Ganz, Todd Biermann
Watch on Apple TV+
Watch 7 Days Free, then $4.99/month. Watch All Apple Originals from the most creative minds in TV and film. Watch on the Apple TV app across your devices.
Start Free Trial
EPISODE 9
TBD
Ian and Poppy collaborate again, Rachel and Dana figure out their next move, and Brad looks to settle a feud once and for all.
Premiere Date: June 25, 2021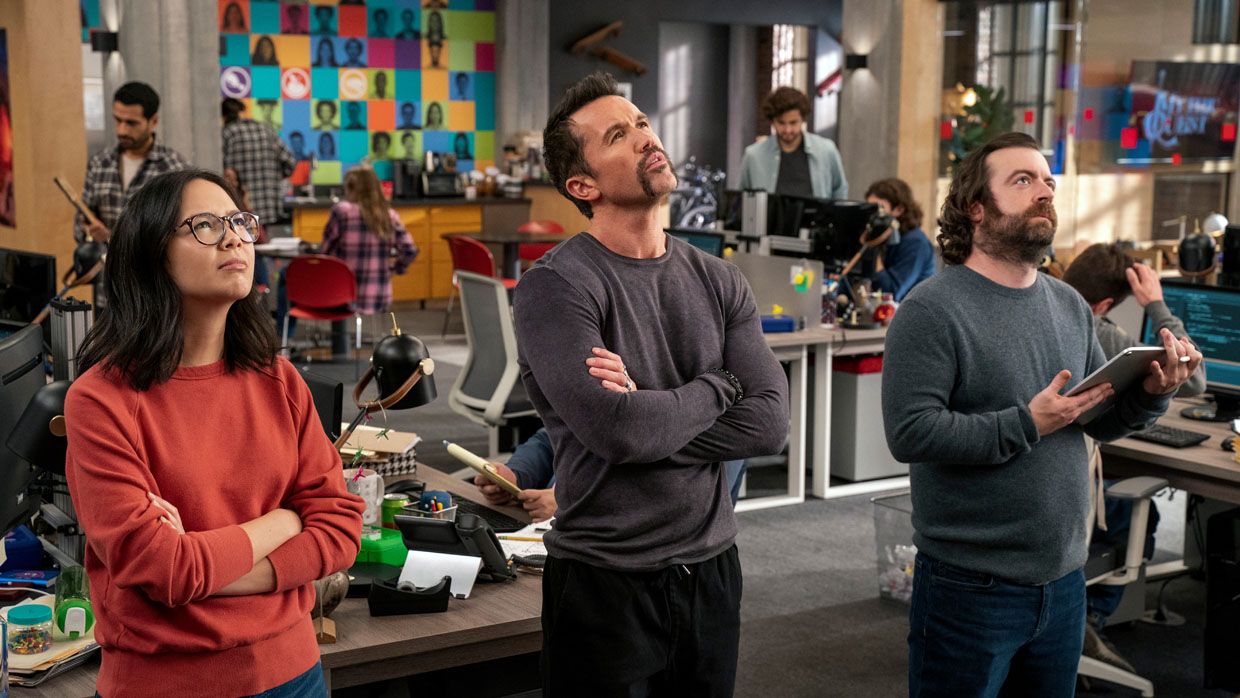 EPISODE 8
Juice Box
Ian presents his half of the expansion and ends up in the hospital. David ponders his legacy.
Premiere Date: June 18, 2021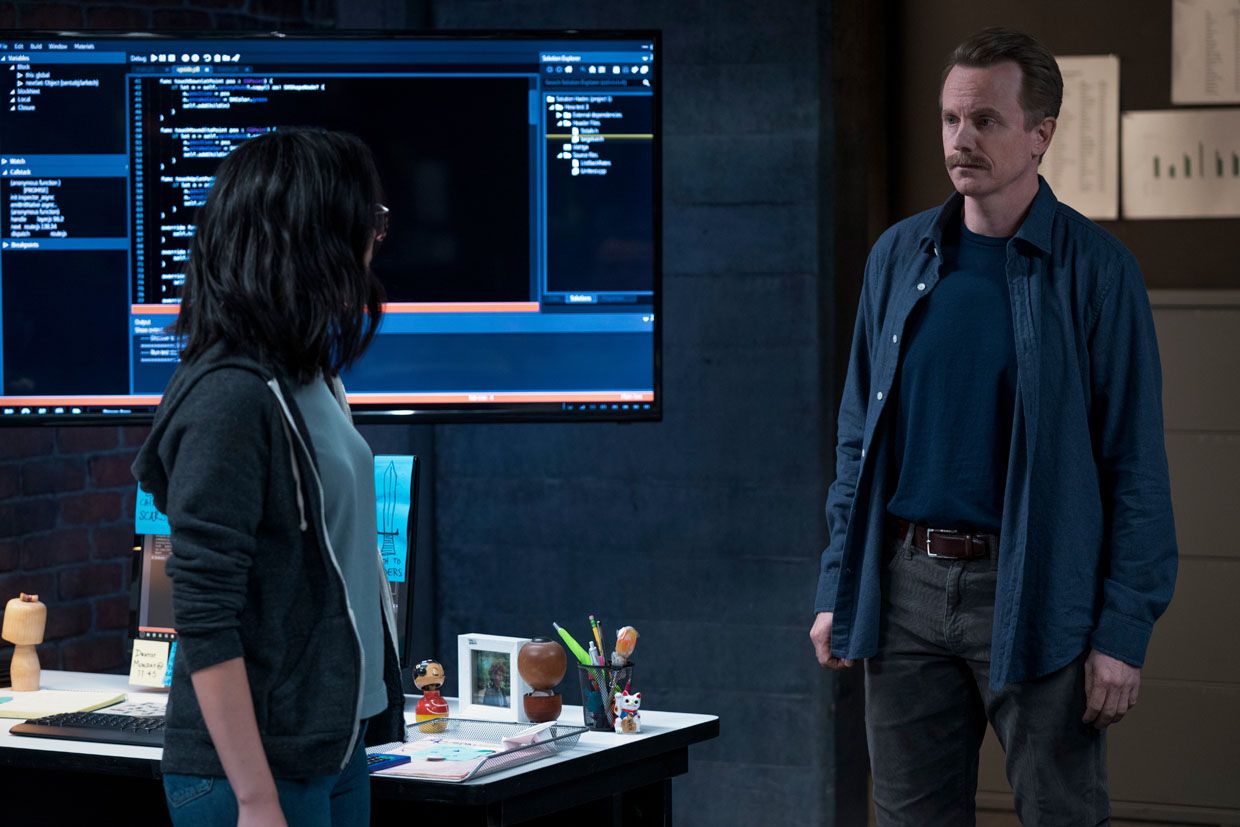 EPISODE 7
Peter
Rachel accompanies C.W. on an acrimonious visit to his former friend turned rival.
Premiere Date: June 11, 2021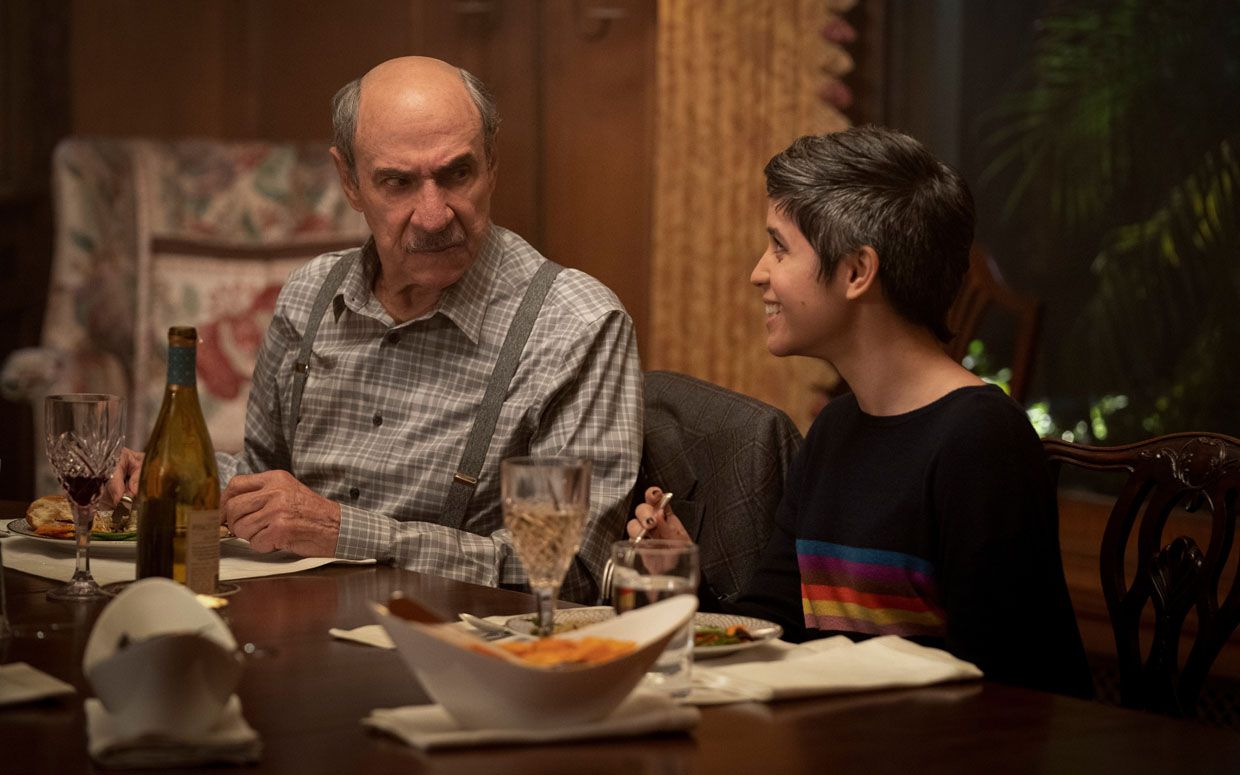 EPISODE 6
Backstory!
A fresh-faced young man discovers what it takes to become one of the world's greatest science fiction writers.
Premiere Date: June 4, 2021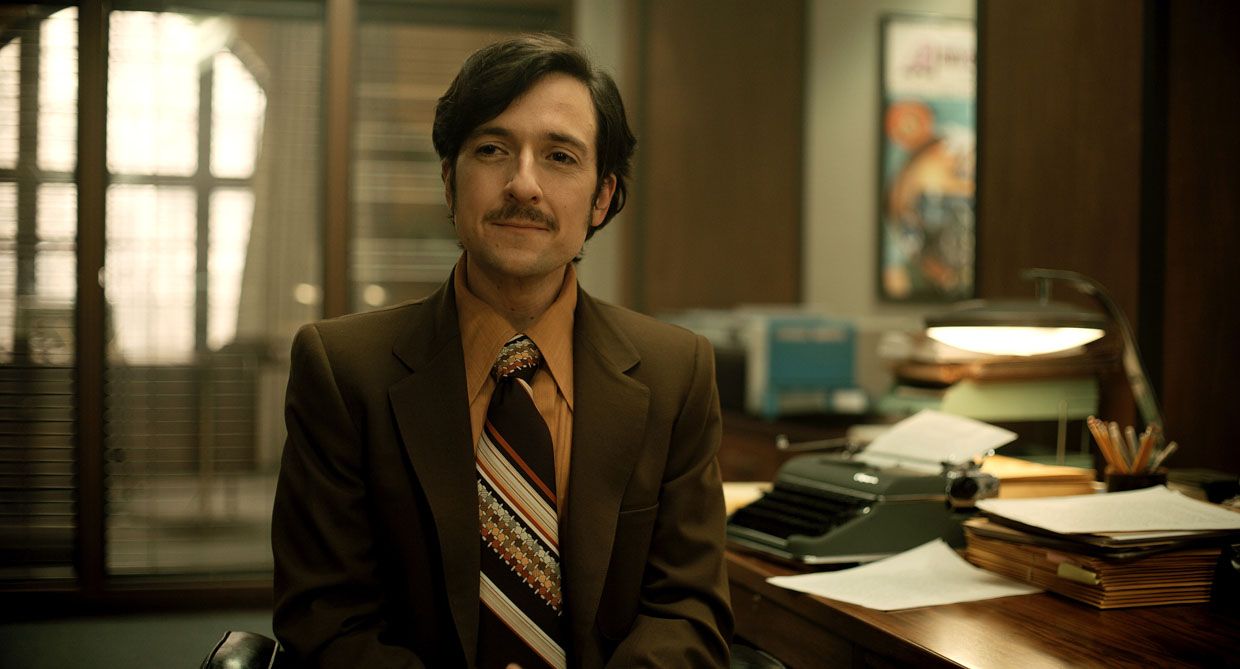 EPISODE 5
Please Sign Here
Carol tries to wrangle Mythic Quest employees as they refuse to sign the results of a simple workplace assessment.
Premiere Date: May 28, 2021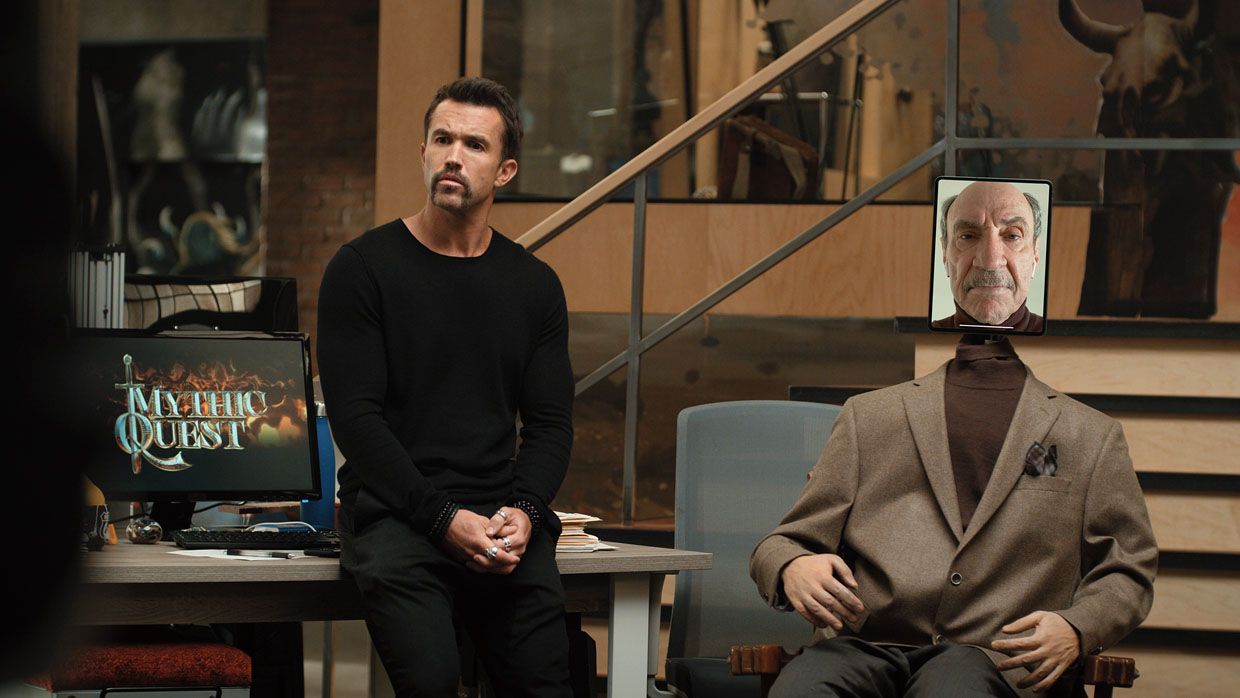 EPISODE 4
Breaking Brad
Brad attempts to convince the development team that his brother Zack is not the nice guy he's pretending to be. Rachel does Ian a favor.
Premiere Date: May 21, 2021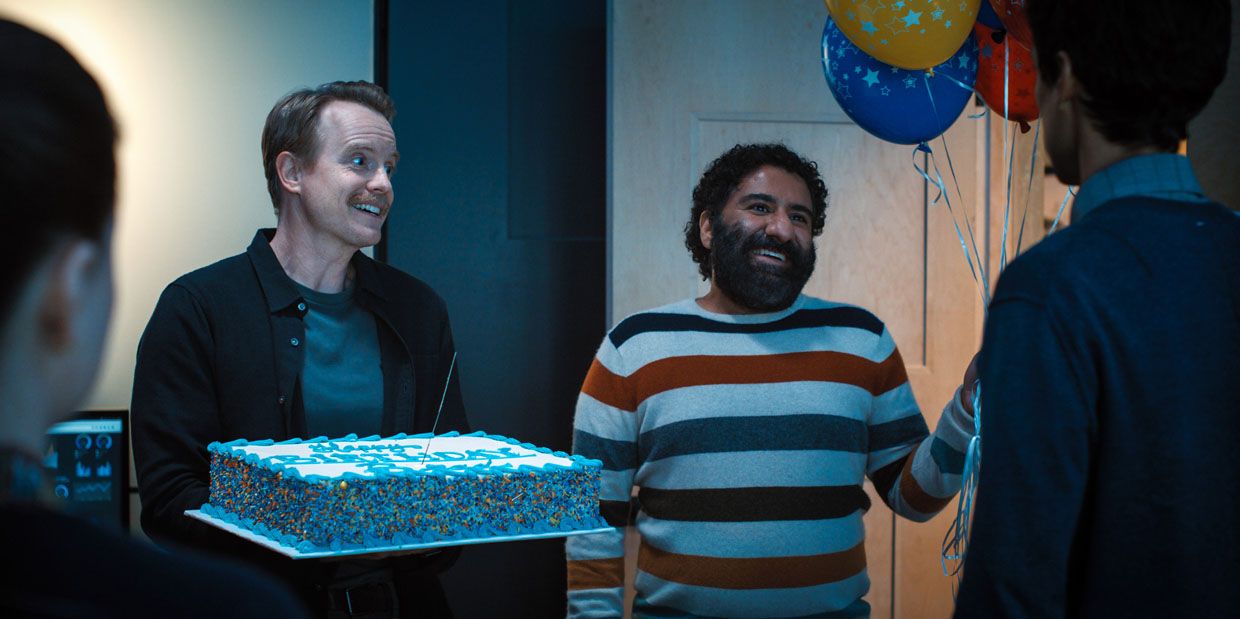 EPISODE 3
#YumYum
Ian and Poppy work separately on the expansion, Jo helps C.W. deal with his publisher, and Brad sets out to find a romantic partner for David.
Premiere Date: May 14, 2021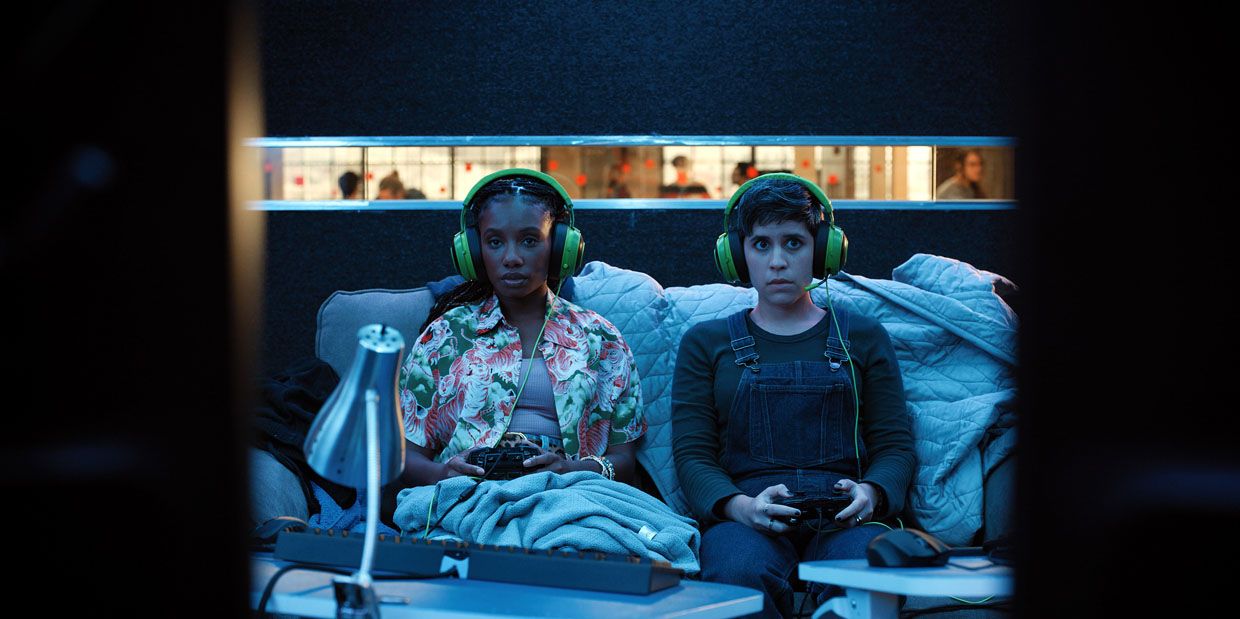 EPISODE 2
Grouchy Goat
Brad wants to launch a mobile game. Poppy is pulled away from working on the expansion with Ian to speak at a luncheon for women in gaming.
Premiere Date: May 7, 2021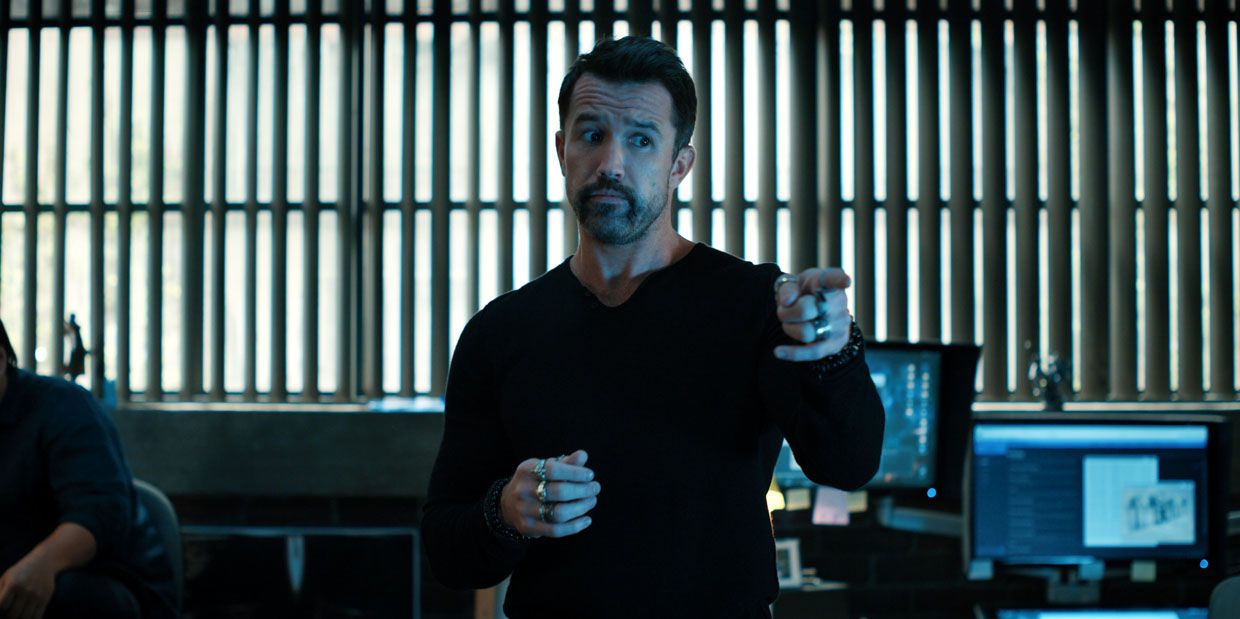 EPISODE 1
Titans' Rift
With Ian on sabbatical, Poppy must come up with a title for the new expansion. Dana and Rachel take their relationship to new heights.
Premiere Date: May 7, 2021