Luxe Listings Sydney – Season 3 | Amazon Prime
Watch the all-new season of Luxe Listings Sydney, only on Amazon Prime. This reality series follows elite agents as they compete for the most coveted properties in one of the world's most competitive real estate markets.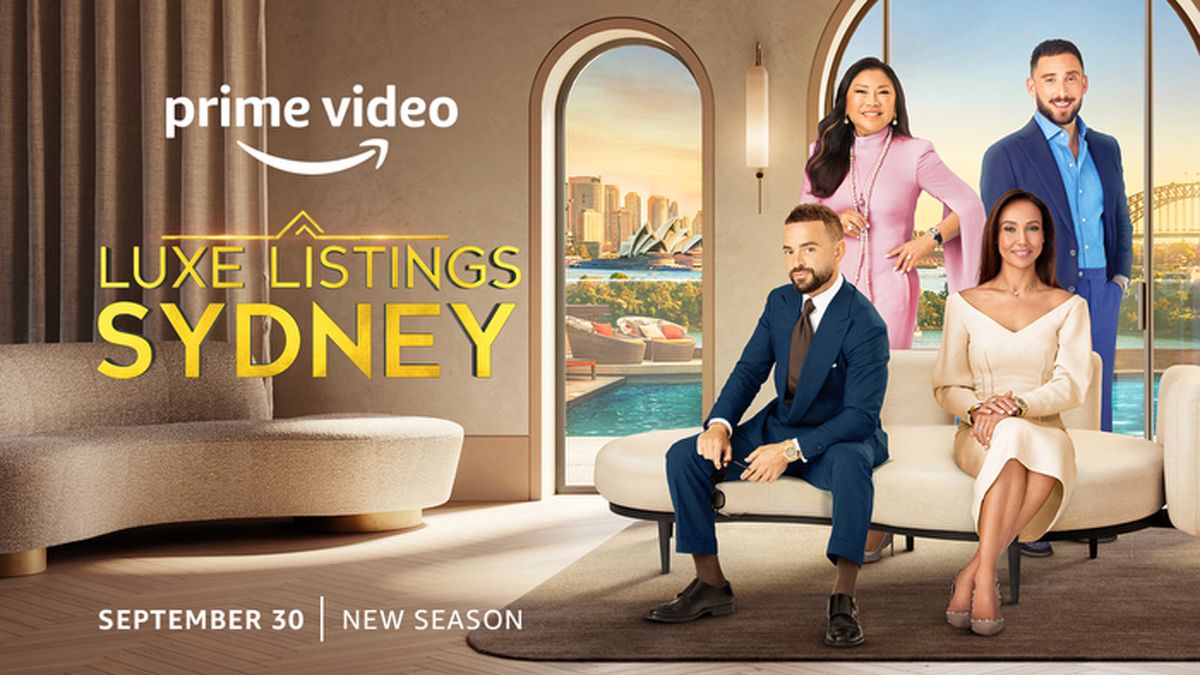 Luxe Listings Sydney returns with more rivalry, higher stakes and multi-million-dollar deals in one of the most competitive and cutthroat real estate markets in the world: Sydney. The six-part reality series follows elite agents Gavin Rubinstein, D'Leanne Lewis, Simon Cohen and Monika Tu.
Sydney stuns and properties reign supreme in Luxe Listings Sydney.  As buying and selling in the luxury real estate market moves at a lightning pace, the harbour city continues to be one of the most sought-after locations to live in the world.  This season, the property market in Sydney gets even tighter with highly competitive auctions leaving the agents duelling for the most coveted properties. Gavin and Simon will be vying for the chance to find singer-songwriter, Delta Goodrem the perfect property as more celebrity clients start to call on our agents wanting luxurious retreats and mega-million-dollar waterfront property.  Risking their reputations and pulling off unbelievable deals, the four elite real estate specialists showcase Sydney's most spectacular and elite properties.
Watch with Prime
Start 30-day Free Trial. Watch Thousands of Movies & TV Shows Anytime
Start Free Trial
Release date
September 30, 2022
Cast
Gavin Rubinstein, D'Leanne Lewis, Simon Cohen, Monika Tu
Created
Benjamin Scott, James Kennedy
Official Trailer
Watch with Prime
Start 30-day Free Trial. Watch Thousands of Movies & TV Shows Anytime
Start Free Trial