LOL: Last One Laughing Mexico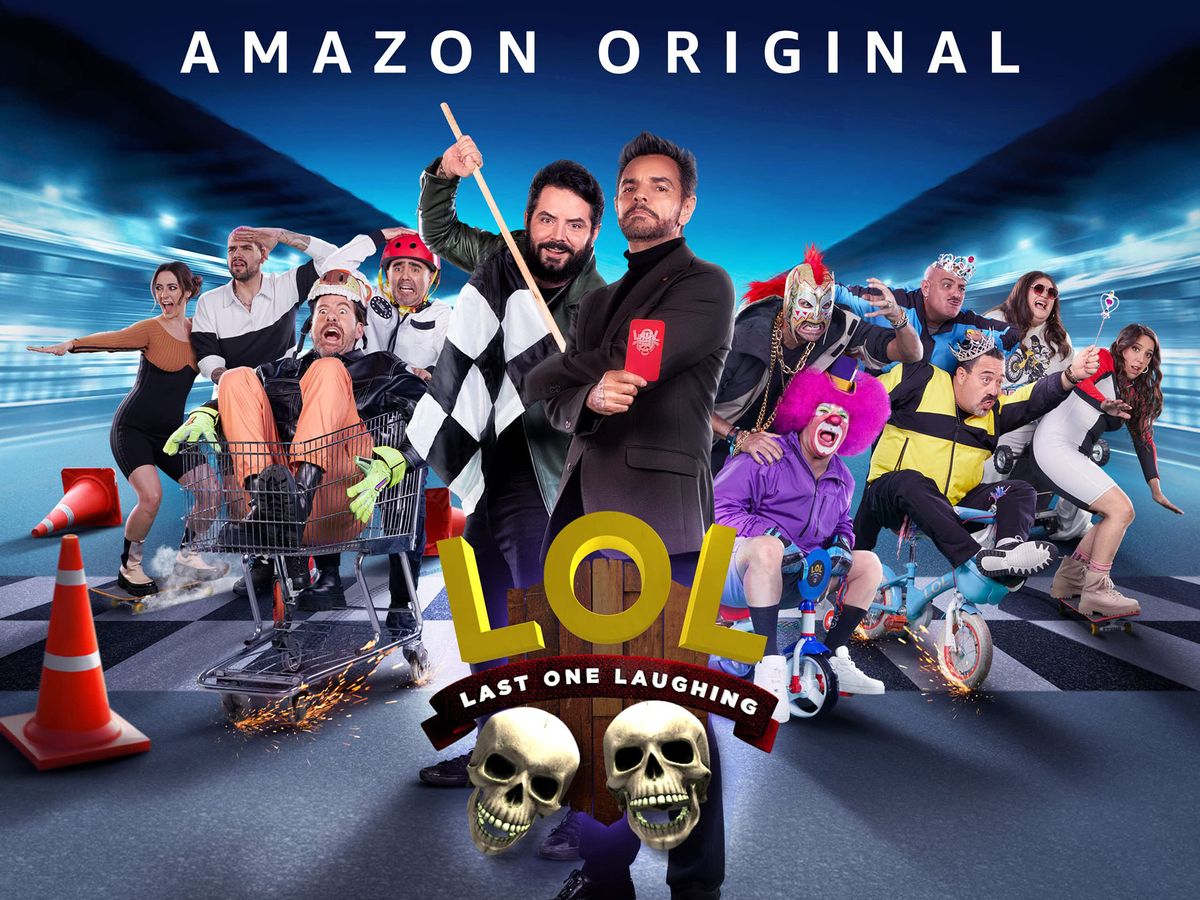 The award-winning series LOL: Last One Laughing Mexico returns with a new format in which comedians will participate in pairs, doing their best to keep a straight face while making others laugh. The five couples will be eliminated until only one is left, which will win one million pesos.
Among the guests for this season there are new characters and others already known from previous editions of the series. The participating couples are Alex Montiel + Platanito, Eduardo Videgaray + El Estaca, Juan Carlos ´El Borrego´ Nava + Juan Carlos Casasola, Alexis de Anda + Ray Contreras and Karla Camacho + Isabel Fernández.
But the paired format will not be exclusive to the contestants: this season Eugenio Derbez will also be joined by his son José Eduardo who will act as co-host to trigger new dynamics and raise the tone of the challenges within the house.
In addition, this time the million pesos will not go to the winning couple, but the money will be given to a charity that will be chosen by the couple themselves.
Watch with Prime
Start 30-day Free Trial. Watch Thousands of Movies & TV Shows Anytime
Start Free Trial
Release date
May 06, 2022
Production Companies
3Pas Studios & EndemolShine Boomdog
Cast
Alex Montiel, Platanito, Eduardo Videgaray, ´El Estaca´, Juan Carlos ´El Borrego´ Nava, Juan Carlos Casasola, Alexis de Anda, Ray Contreras, Karla Camacho, Isabel Fernández
Directors
Marie Leguizamo
Executive Producers
Eugenio Derbez, Benjamin Odell
Watch with Prime
Start 30-day Free Trial. Watch Thousands of Movies & TV Shows Anytime
Start Free Trial