I Hate Christmas
I Hate Christmas is a funny and charming romantic comedy set around the holiday season.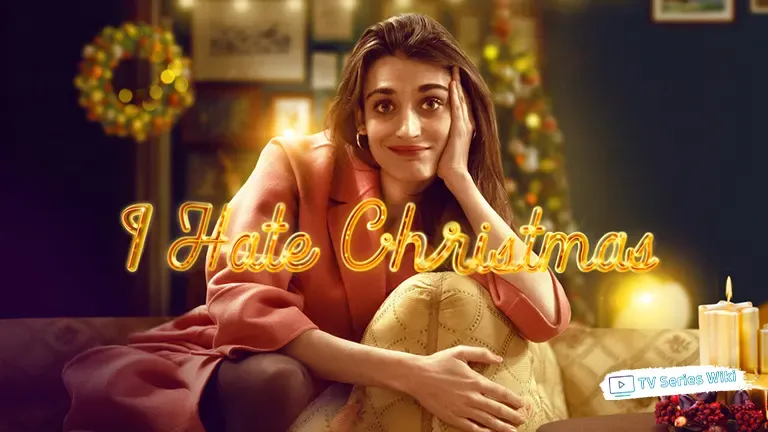 Will she make it in time?
I Hate Christmas is a romantic comedy set around the holiday season. It tells the story of Gianna's attempt to find a boyfriend in time for her family's traditional Christmas dinner. Struggling to find someone special and avoid being alone, Gianna embarks on a funny journey of self-discovery and learns a lot about herself along the way.
The show stars Pilar Fogliati as Gianna, Beatrice Arnera as her best friend Roberta, Fiorenza Pieri as her mother Maria, Massimo Rigo and Sabrina Paravicini as her brother and sister-in-law Marco and Giulia, Glen Blackhall as her neighbor Massimo, Alessio Praticò as the mysterious stranger Francesco, Cecilia Bertozzi as the nosy grandma Albina, Giovanni Anzaldo and Andrea Di Stefano as Gianna's friends Antonio and Tommaso, Gabriele Falsetta as a potential suitor Enrico, Nicolas Maupas as the smitten Alberto, Astrid Meloni and Marcos Piacentini as Gianna's colleagues Isabella and Luigi, Marzia Ubaldi as her co-worker Margherita and Simonetta Solder as the matchmaker Valentina. Alan Cappelli Goetz and Luca Annovazzi also star as themselves.
I Hate Christmas is a funny, romantic story of self-discovery and finding the one. With a stellar cast and an engaging storyline, it promises to be an enjoyable watch this holiday season! So mark your calendar for December 7th for the premiere of I Hate Christmas!
I Hate Christmas is sure to be a heartwarming holiday treat that will leave you feeling all the Christmas cheer. So don't miss out on this light-hearted romantic comedy and make sure to watch I Hate Christmas when it premieres on Lux Vide December 7th 2022!
Premiere date: December 7, 2022
Studio: Lux Vide
Cast: Pilar Fogliati, Beatrice Arnera, Fiorenza Pieri, Massimo Rigo, Sabrina Paravicini, Glen Blackhall, Alessio Praticò, Cecilia Bertozzi, Giovanni Anzaldo, Andrea Di Stefano, Gabriele Falsetta, Nicolas Maupas, Astrid Meloni, Marcos Piacentini, Marzia Ubaldi, Simonetta Solder, Alan Cappelli Goetz, Luca Annovazzi
Producers: Luca Bernabei